Activities for adults
Adults program
Adults special program · Activities to connect with nature
Welcome information. We offer you, hiking and guided bike tours. We visit the charming port of Cala Figuera, S'Almonia, the Natural Park Mondragó.
We visit also the popular market in Santanyi (3 KM.). Its known for its restaurants, shops and art exhibition halls.
You can rent a bicycle directly at the hotel.
Spa
In the Spa you can recover the energy needed to relax and enjoy the activities offered.
Our Spa has a sauna, sanarium, whirlpool and steam room..
Dancing lessons for adults
In 2020 it will be: 05.10 - 16.10
In 2021: 30.03 al 09.04 and 11.10 - 22.10
Fox trot
Wals
Cha-cha-cha
Tango...
Teach at the lounge bar Nausica. exclusive for our clients.
Golf
The golf course "Vall D'Or", 18 holes, is 12 km away. If you wish, you can book day and time. If you are interested you have more information on www.valldorgolf.com
Diving
In the cove you are a diving school where you can make recreational diving courses, PADI. In different parts of the coast you can appreciate the beauty of the seabed, you can see octopus, barracudas, cuttlefish, and other marine beauties. If you are interested you have more information at: www.pacosdiving.com
---
Boat excursions
From May to October, the diving school offering small boat excursions along the coast of marine park of Levante, with the possibility of taking a bath in coves accessible only by sea.
Swimming
Exploits the properties of thalassotherapy offered by the sea and feel the energy it brings you. We have two swimming pools as well as a pool for children. One of them is covered and in the coldest months is heated.
---
They are open daily from 10:30 to 19:30 h.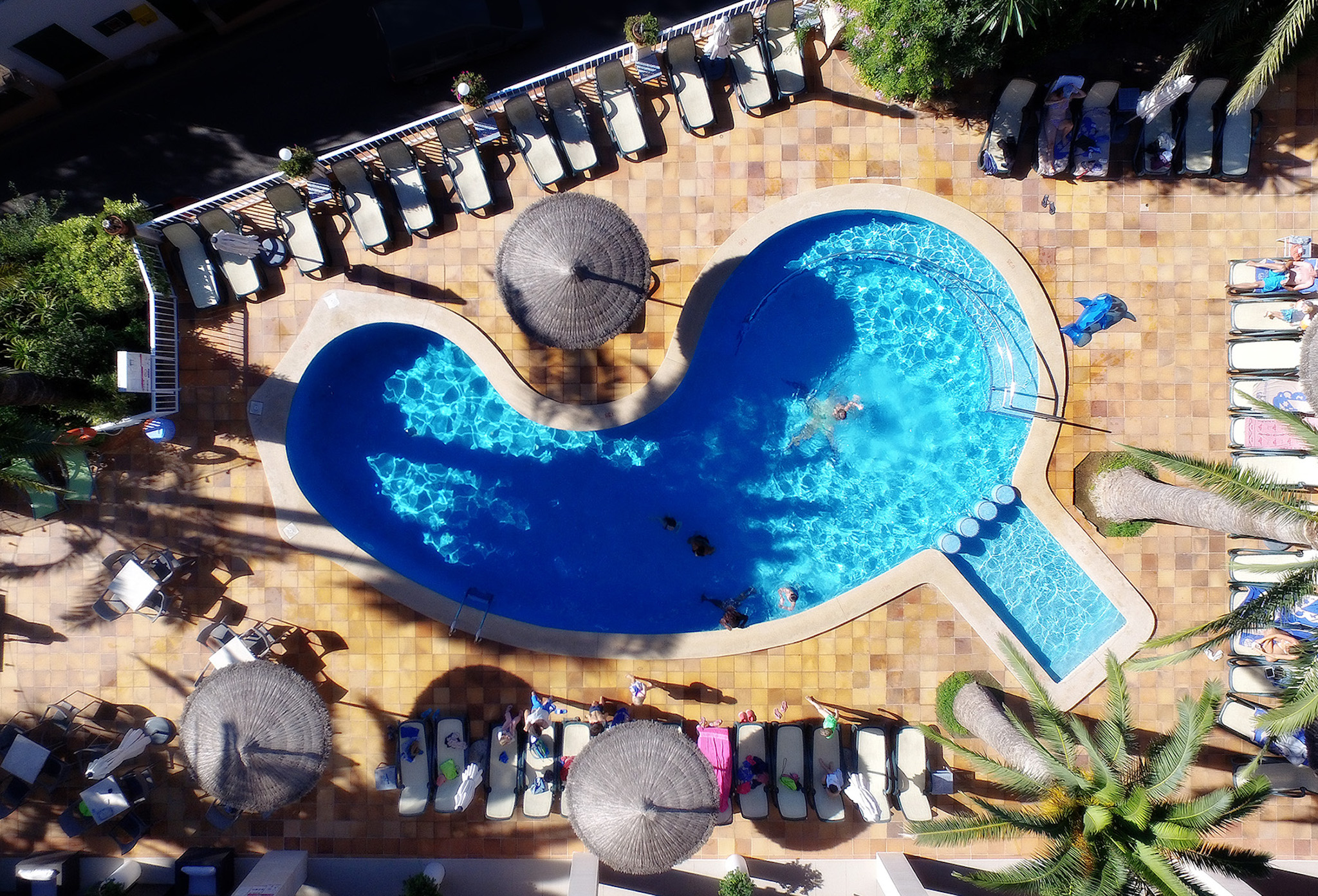 YOGA · Frees the body, soul and spirit ...
To break free from everyday stress and relax exercises we offer yoga or pilates.
These exercises help regulate body functions more delicate. also they stimulate the heart and nervous system. Internal organs, through yoga are massaged and stimulated internal circulation. Each of relaxing muscle function and balance. With the practice of yoga you learn to free yourself from accumulated stress.
You can feel the natural course of breathing and their movements, body devolviéndote sensitivity.
Monitors speak English or German. Also for beginners. Exclusive service for our clients.